An old fashioned
in a new way
Hand Crafted with love × served with pride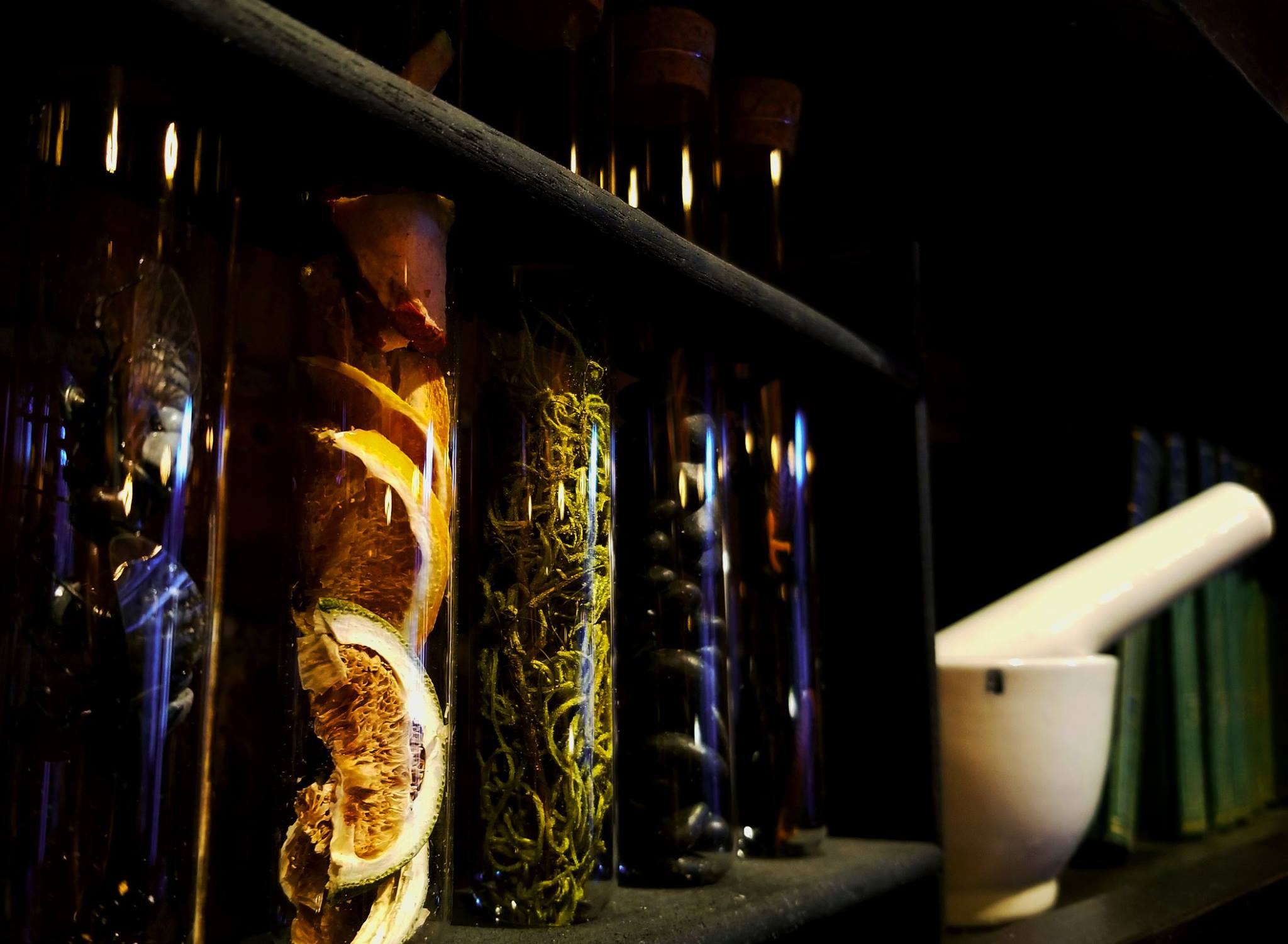 over 100 whiskies to choose from
Birthdays, business meetings and events, wedding receptions, retirement parties, fund raisers, celebrations.
These are all perfect opportunities to utilize a beautiful, unique venue in the Haymarket.  We offer event planning specially catered to  multiple needs.  please feel free to inquire about using alchemy for your next event. we'll turn your party into gold. 
book private event online via the form below.
Located at:
140 N. 8th Street suite 150
Lincoln, NE 68508
on the corner of 8th and 'P" street
In the Apothecary Building
 
Wedding events
Custom tailored to your needs, Alchemy can host your wedding events with the class you deserve. Alchemy offers a variety of options for your private wedding event. We have compiled some options and offers listed below.
Alchemy at the Apothecary
The Apothecary building is arguably the most beautiful building in the Haymarket. Originally built in the late 1800s, the Lincoln Drug Company was housed in the now, renamed, Apothecary Building and sits on the main streets of Lincoln's Haymarket Square. The original exposed brick and cedar ceiling beams are warm reminders of elegant mid-west craftsmanship and attention to detail. Playing off the building's heritage, Alchemy boasts an elegant take on mid-18th century Gothic design. Stained glass, Red Mahogany, dark tufted lounge chairs, and rich lighting make for a space that is guaranteed to impress.


Custom Tailored
Cocktail, Wine, Beer and Drink Menu

Special Cocktails Just For You

Flower Arrangements

Table Cloths

Food, Dessert Menu

Seating Arrangements

4k HD Projector and Screen Available

Music Playlists // DJ // Band

Monogrammed Large Format Ice Cubes

Full Service Cocktail Wait Staff

Easel and Framed Picture (shown here)

Parking Reservations Adjacent to Building
(some restrictions apply)